I resolve to the love these munchkins with even more of myself than I thought possible.
I resolve to cherish the little things that they do day in and day out that make me laugh and smile and beam with joy.
I resolve to show and teach them things that will produce these smiles again and again….
Happy 2009 Everyone!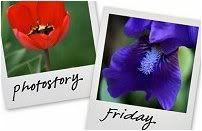 Hosted by Cecily and MamaGeek